Diversity report
According to Danish law and recommendations on foundation governance, the Foundation publishes a status report illustrating the diversity of its board members every year in January.
The Foundation Board aims to promote gender balance between the eight elected members*. The four employee representatives are elected among the Grundfos employees in Denmark and the EU, and the board members therefore do not control the gender balance of the full board.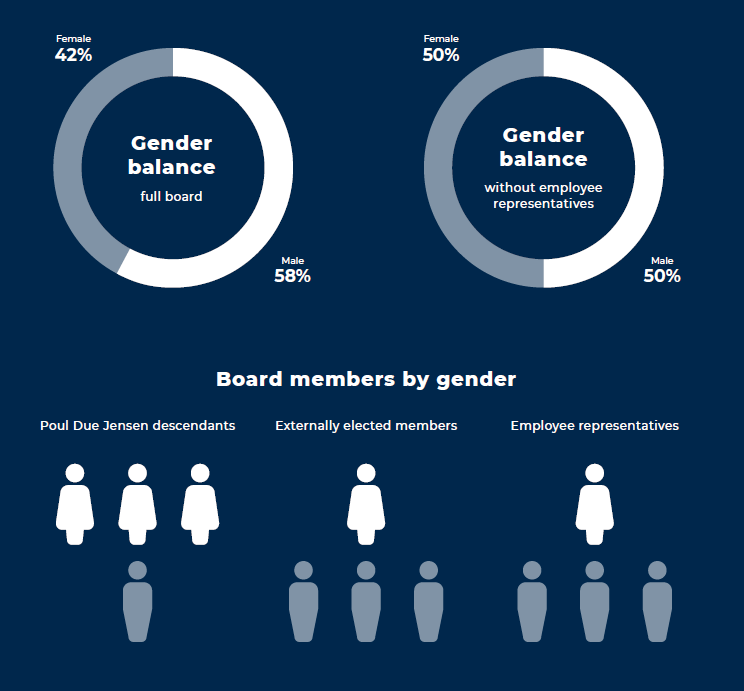 * The illustration is from the Foundation Stories 2018. Christian Schønau (externally elected) left the board in March. Flemming Konradsen filled teh vacant seat in September 2019.