Poul Due Jensen Community Engagement Grant
Ever since the humble beginning in 1944, Grundfos has been going an extra mile to reach out to the vulnerable groups in society.
A history of social engagement
Poul Due Jensen was born on 19 May 1912 in a poorhouse in Sahl outside Bjerringbro as the son of the administrator couple. His close contact with the most disadvantaged members of society instilled in him values such as social responsibility and humanity already in early childhood, something which is deeply rooted in Grundfos' DNA. Find out more about the history of Grundfos' Founder.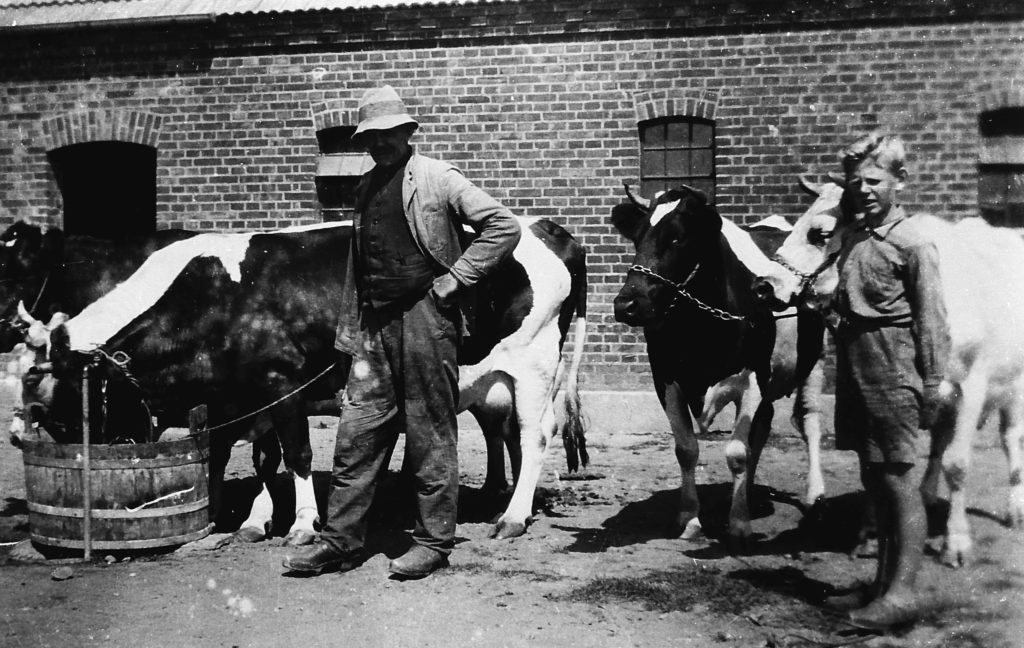 Grundfos' Founder, Poul Due Jensen (right) grew up close to the most vulnerable people in society. He was the youngest son of the caretaker couple of a poorhouse in Sahl, just outside Bjerringbro, Denmark.
Community Engagement Grant
The Community Engagement Grant was created in 2020 to help Grundfos companies reach out locally. In essence, it is meant to strengthen and reinforce Grundfos' tradition for reaching out in the local community and acting as a good neighbour, wherever in the world we operate.
Examples of actions covered by the Grant
Find a local Grundfos company
Are you an NGO or similar organisation? Get in touch with your local Grundfos company to explore how you might work together locally.
Only Grundfos companies and employees can apply for the grant.