Communicate to inspire
The  Community Engagement Grant helps Grundfos companies across the world address critical challenges in their local communities and act as a driver of sustainable change.
Community engagement, collaboration, and social responsibility are values deeply rooted in the Grundfos DNA – and has been since the company's founding in 1945 in Bjerringbro, Denmark. The Foundation wishes to help Grundfos' Volunteering Policy pick up speed and boost new powerful partnerships all over the world, inspiring Grundfos colleagues and partners to take action for a more sustainable future. Communicating activities and results is important to build awareness and pride.
Communicate to inspire
Communication activities can generate attention and pride within your team/location, in your local community, and across Grundfos. If the project/partnership runs for a long period, it may be beneficial to sit down with the partner and create a joint communications strategy for the project.
Highlight Impact Stories and Numbers: One of the most compelling ways to inspire others is by showcasing the tangible impact of the projects carried out by Grundfos partners and NGOs. Sharing success stories, backed by specific statistics and numbers, can help convey the real change being made in communities. It's essential for people to see the difference being made.
Documentation and Testimonials: Documenting the journey of these projects is crucial. Short testimonial videos that feature community members and beneficiaries can provide authentic and relatable insights into the positive impact of clean water initiatives. These videos can be shared on social media and the website to enhance reliability and credibility.
Local community outreach
Involve Local Media and Decision Makers: To maximize the reach and influence of these projects, consider inviting local media and decision-makers to attend project events. Their presence can help draw attention to the initiatives and garner support from a wider audience. This collaborative approach can be a powerful tool in inspiring change. Ask your partner organisation to pr

oduce communication materials

such as photos, videos, or press releases to make sure your activities are covered by local media/on social media.
NOTE:

Make sure that the Foundation's logo

is used in visual materials

(find it

here

).

 

Celebrate project milestones. Invite

local media and decision makers

to attend project events to make sure the story gets attention.

 

Invit

e

distributors and business partners

to join the events if it makes sense.

 
Engage and inspire colleagues
Organise volunteering activities

in connection with the project, for example mentoring or education activities for vulnerable groups, a tree planting event, a science festival, beach or river clean-up, or engage in awareness-building for international days and celebrations. The list of international days marked by Grundfos can be found at the bottom of the page.

Share the experience

encourage colleagues to share photos and videos in the

Volunteer at Grundfos Yammer community

and on social media – make sure to tag the Foundation (tags

here

) and/or @Grundfos where appropriate. The

#ProudToBeGrundfos

hashtag is frequently used on social media.

 

Submit content for Grundfos Social Share

allow Grundfos employees all over the world to share your story by submitting content proposals through

socialshare.grundfos.com

. Don't forget the tags above and make sure your photos or videos are cleared for sharing!

 

Submit an article

secure your story a prime spot on Grundfos Insite and on the Foundation's website

.

 
International days and observances marked by Grundfos and/or the Foundation
| | |
| --- | --- |
| Date | Observance |
| 11 February​ | |
| 8 March | |
| 22 March ​ | |
| 7 April ​ | |
| 22 April ​ | |
| 26 April​ | |
| 28 April ​ | |
| June | |
| 20 June | |
| 5 June ​ | |
| August | |
| 10 October​ | |
| 15 October | |
| 31 October ​ | |
| 19 November​ | |
Need more help or advice? 
Join the Community Engagement comms team (Team code: nwb3p7k) on Microsoft Teams to ask questions or share your successes – or get in touch one of us: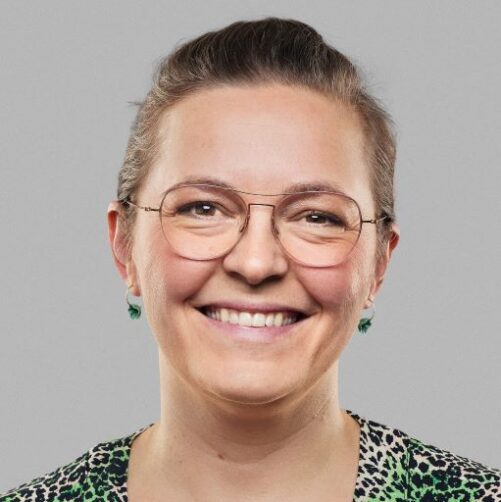 Anne Bisgaard Christensen
Communications Specialist
Anne is your go-to person for advice on project communication and PR. She runs the Foundation's communication platforms, manages our logo, visual identity and our photo and video library and responsible for ensuring that we adhere to GDPR regulations. She is also in charge of the Annual Review and the main responsible for planning and execution of the Grundfos Prize.
You can find our general communications advice, logo and design guidelines here: Press and media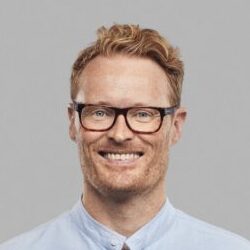 Jesper Richter Rasmussen
Community Grant Coordinator
Jesper Richter Rasmussen is the anchor point for all Community Engagement Grant applications and questions. Please get in touch with him if you have an idea for a new project.
From 2023 onswards, the Foundation only supports Community Engagement Projects making active use of Grundfos' Volunteering Policy.