Annual Review
The Annual Review looks back at some of the results and learning that came out of the Foundation's projects over the past year.
2020: The year of the pandemic
In a swift blow, the global COVID-19 pandemic changed our reality and created new needs and challenges which needed to be addressed quickly and in a flexible way. The pandemic showed us how vulnerable the world is, and how important responsibility, dialogue and co-operation are in maintaining stability and sustainable development in society.
In the 2020 Annual Review, you will find a number of stories to illustrate how the Foundation's philanthropic activities sought to mitigate both local and global consequences of the pandemic.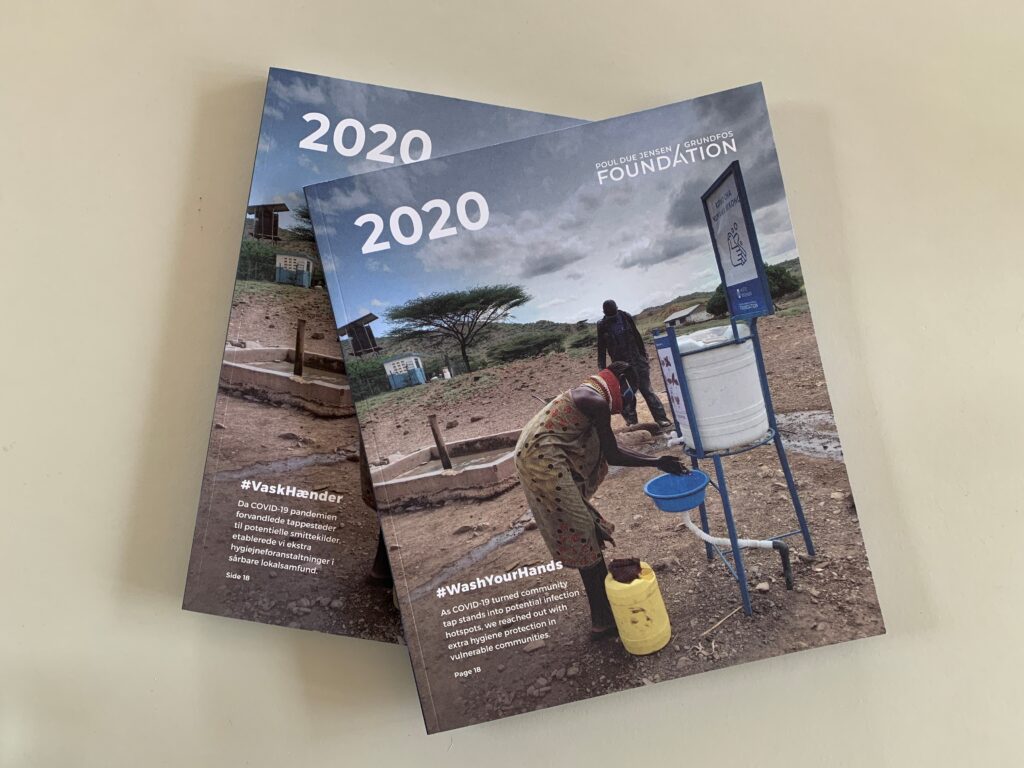 2019
In the 2019 issue, you can dive into a number of interesting projects creating room for more people in communities and the labour market. Some of our large investments in research were also beginning to show results, and we expanded our activities within teaching and learning in STEM. In 2019, after three years of hard work, we were able to inaugurate the last waterwork in Nyarugusu Refugee Camp and celebrate that over 200,000 people in- and outside the camp were granted access to clean drinking water.
Previous years