Annual Review
The Annual Review looks back at some of the results and learning that came out of the Foundation's projects over the past year.
2019
This year, you can dive into a number of interesting projects creating room for more people in communities and the labour market. Some of our large investments in research are also beginning to show results, and we have expanded our activities within teaching and learning in STEM. In 2019, after three years of hard work, we were able to inaugurate the last waterwork in Nyarugusu Refugee Camp and celebrate that over 200,000 people in- and outside the camp now have access to clean drinking water.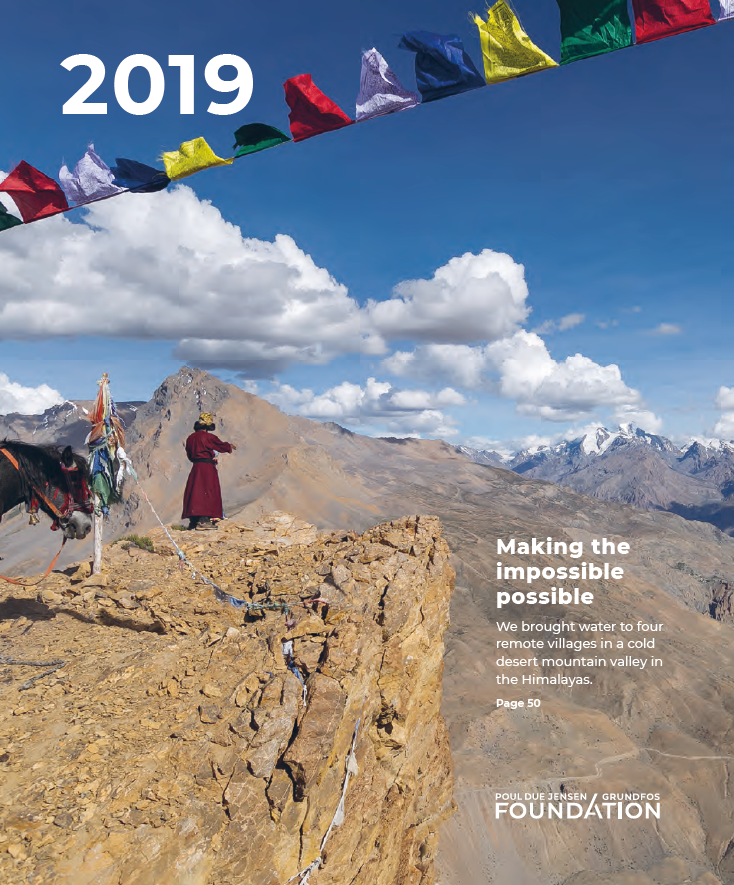 2018
Our philanthropic strategy and work showed very interesting results and impact. We remain passionate about creating partnerships and projects that support the UN sustainable development goals and will continue these important efforts in the years to come. The Poul Due Jensen Foundation had its focus on how to best administer its responsibility and commitment as active owner of Grundfos. This created clarity on the strategic direction and also changes within the Board and the Management.
Previous years