Building the world's biggest solar powered waterwork
Nyarugusu is one of the world's biggest refugee camps, today home to more than 140,000 refugees from DR Congo and Burundi. It was established in 1997 to host up to 50,000 Congelese refugees. With this project we want to show the world that sustainable solar-powered water solutions are possible, also in refugee camps.
Nyarugusu and nearby Nduta and Mtendeli refugee camps are situated in northwestern Tanzania, close to the borders of DR Congo and Burundi. In 2015, an influx of Burundian refugees increased the population in Nyarugusu and its neighbouring camps to over 250,000 refugees. The current water infrastructure is ageing and heavily underdimensioned and thus unable to serve the growing demand in the camps. Furthermore, the existing system is diesel-driven and hence very expensive to operate.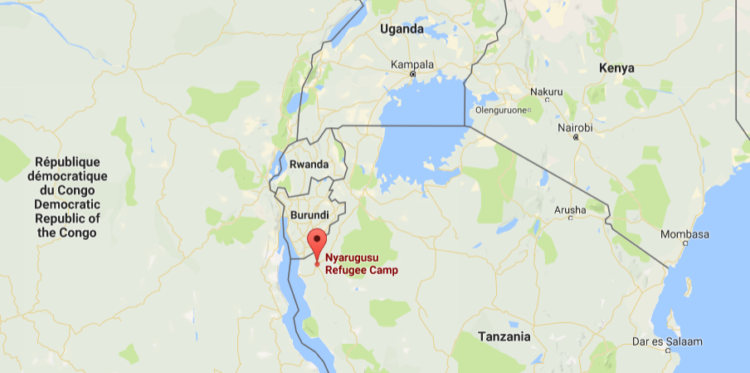 The world's largest solar powered water system
From 2017-2020, Water Mission and the Poul Due Jensen Foundation will replace the existing water infrastructure with a modern, solar powered safe water system; the world's largest to date. The estimated cost will be 5.3m USD. In total, we aim to serve 313,000 refugees in Nyarugusu and the neighbouring camps with safe water.
The project intends to not only lower the running costs of the camp, but also improve health and living conditions significantly. The Nyarugusu camp is operated by UNHCR in collaboration with OXFAM.
More data – UNHCR operations in Tanzania.
Reaching out to neigbouring communities
Along with the work in the refugee settlement, we also reach out to rural communities in Western Tanzania, building community water projects in a number of poor villages.
The implementation both inside and outside the camp is secured by the Foundation's strategic partner, Water Mission. Water Mission is a non-profit, Christian engineering organisation that designs, builds and implements safe water, sanitation and hygiene solutions for people in developing countries and disaster areas.