19. Aug. 2020
Together, the Grundfos Foundation and Aarhus University GeoScience present three sessions under the umbrella of this year's World Water Week. The sessions are a unique opportunity to get up close and personal with the people behind a new powerful tool for underground water resource mapping and management.
Most people in the water industry know that drilling a borehole is usually the most expensive part of a water project. So naturally, it would be great to be able to tell exactly where there is enough groundwater before you start drilling. For the past year, the Foundation has been partnering with researchers from AU GeoScience's HydroGeoPhysics Group in a project to develop a tool doing just that and making it suitable for field use in developing countries.
"It would be great to be able to tell EXACTLY where there is enough groundwater BEFORE you start drilling."
Since kicking off the project, the researchers have been conducting two field campaigns, and already they have learned a lot, which they are eager to share with the world.
Three dedicated TEM technology sessions
On Monday, 24 August, attendees had the chance to meet the researchers face to face in three online sessions as part of the World Water Week At Home programme. The sessions were recorded to ensure a wider audience. Further resources are available on the research group's website and in this guide.
Watch session 1: 25-minute general introduction followed by an interactive Q&A session.
Watch session 2: Condensed introduction to the "hardware" side of the project:
Session 3: 25-minute introduction to the "data management" side of the project followed by a Q&A-session.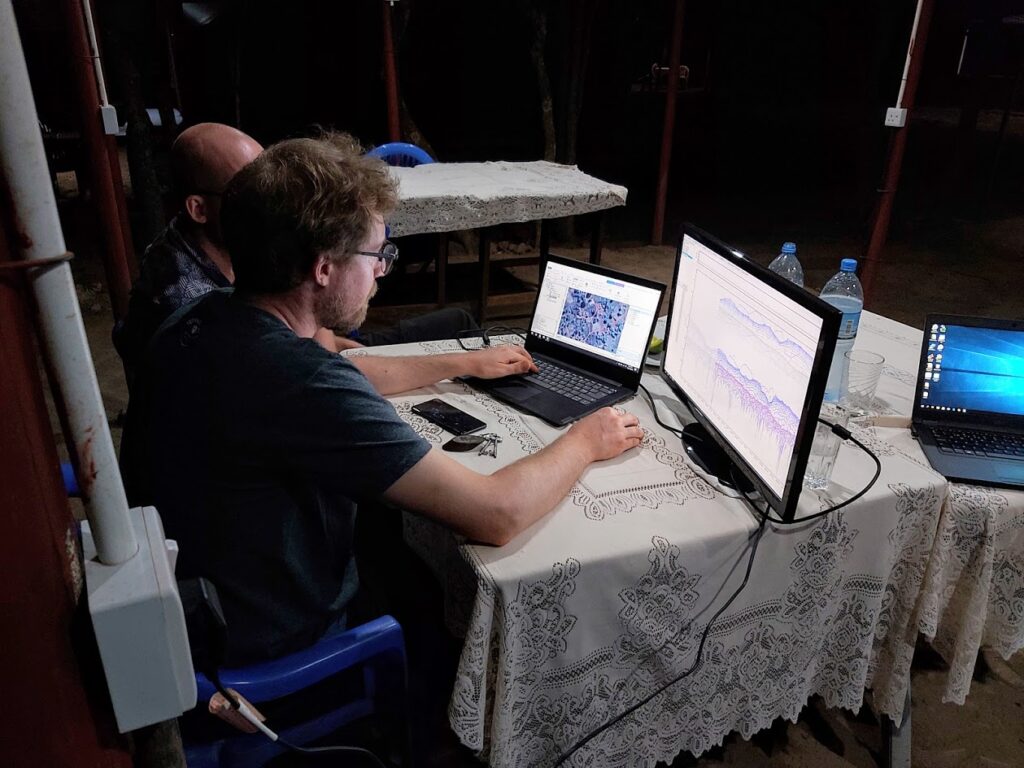 Associate Professor Denys Grombacher uses TEM (Transient ElectroMagnetics) technology to create 3D mapping enabling smart management of scarce water resources. Photo: Pradip Kumar Maurya, Postdoc, AU GeoScience
Join World Water Week from home
World Water Week At Home offered 120 sessions taking place 24 to 28 August, 2020. Many sessions have been recorded and added to the World Water Week YouTube playlist.