08. Mar. 2022
Girls' educational opportunities are particularly affected by the global water crisis. Not only can contaminated water make them too sick to attend school, but they also typically shoulder the burden of collecting water for their families. Losing out on an education impacts their economic prospects in the future.
In Kacheliba, Kenya, Munira is in eighth grade and works hard at her primary subjects. She also takes voluntary classes with a special focus on how to help others.
– There's a project that trained me as a 'peer educator' to give me knowledge and training to help others, she says. You can never find a person to advise you for free, so at school, as a peer educator, I try to solve [my friends'] problems and advise them. I like to help because many people are struggling.
When Munira arrived at the boarding school in Kacheliba, however, things were much different. There was no safe water, so she and her classmates had to trek down to the river.
– When I started in the school in 2020, we would struggle with long distances to find water, says Munira.
A dangerous task
The girls missed classes and faced many dangers to collect water for their basic necessities like drinking, cooking, and washing.
– Fetching water at the river affected my learning at school because [we missed] lessons. Also, when we went to the river, dangerous strangers would sneak around the girls and try to engage us.
The river water itself was a constant threat as well. Because it was contaminated, the girls were often sick. Even the act of collecting water could be deadly.
– One Saturday, my friends and I went to the river to get water, wash our clothes, and take a bath, Munira tells us.
A shadow falls over her otherwise smiling face as she describes how a storm downriver caused a sudden flash flood.
– I was swept away by the water 15 meters down the river. Luckily, I found a stone to grab onto, but the wind was blowing so hard. A man came and grabbed my hand and took me to shore. Even now, I swear I never go to that river.
After her experience nearly drowning, the term ended and Munira went home for a school break.
– When we came back, there was water at school!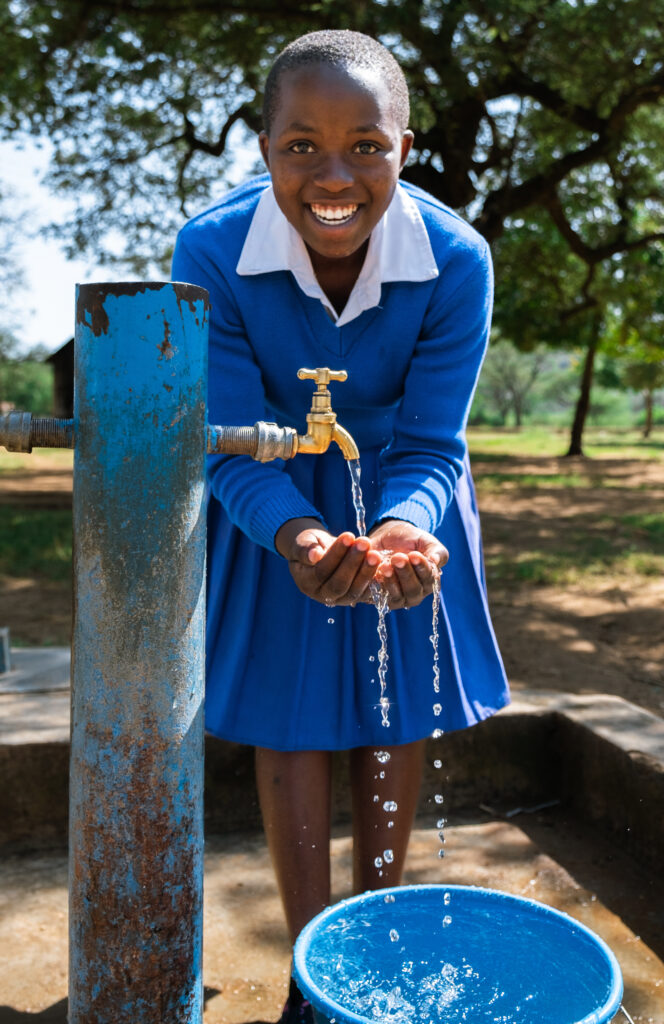 When Munira arrived at the boarding school in Kacheliba, she and her classmates had to trek  down to the river to fetch water. Now, thanks to a safe water solution installed at the school, she can focus on getting an education instead of collecting water. Photo: Water Mission
A brighter future
Now, the girls can spend their days focused on studies instead of collecting water. Munira says that the health and wellness they are experiencing by having safe water has holistic benefits.
– Water is a must for girls in school because it gives us self-esteem. It builds confidence so we know if we have a problem, we can solve it. If you have a challenge and you're confident, you know you can change it.
Now that she no longer struggles to collect water and fight water-related illnesses, Munira's dreams center on helping others.
– I want girls' lives to be good…. I want my friends to be able to decide what they want for their own lives and then fetch it.